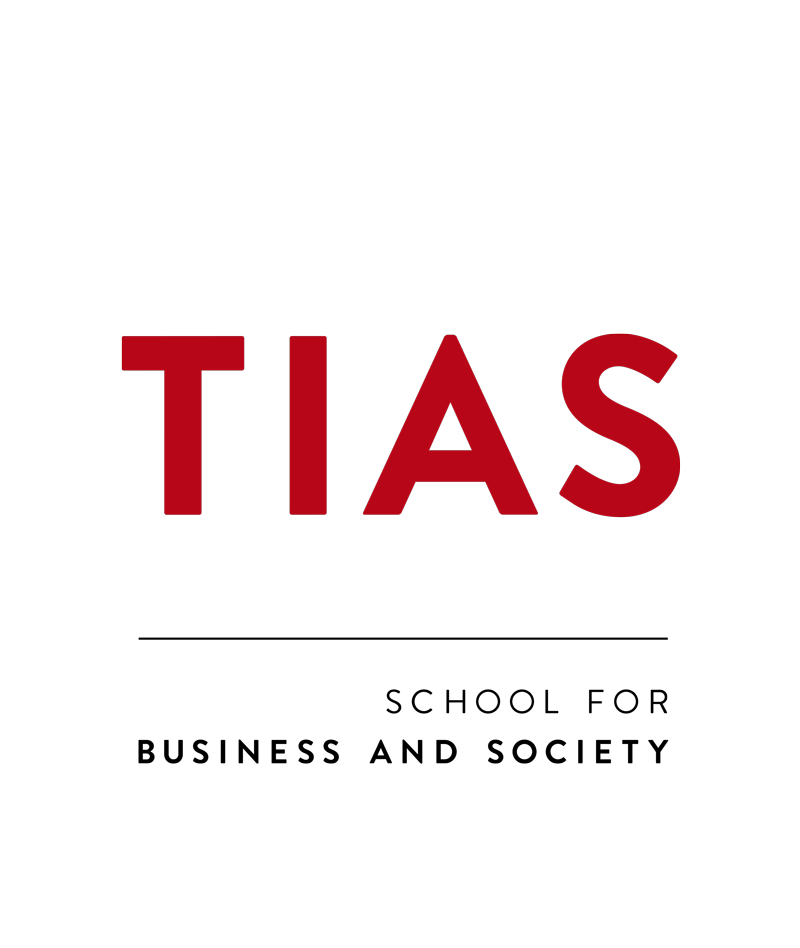 WOULD AN INTERNATIONAL CAREER SUIT YOU?
Globalization has made it easier than ever to move abroad to study or work. The numbers reflect this; figures from Project Atlas show that the number of international students worldwide increased from 2.1 million in 2001 to 4.6 million in 2017. In many countries, including China, Australia, Canada, Japan, Spain and the Netherlands, the number of foreign students increases by between 9 and 25 percent every year. In the Netherlands, more than 11 percent of the total student population comes from abroad.
But why would you leave your friends, family and the culture you are familiar with behind to embark on an overseas adventure? The reasons for choosing to study abroad vary widely. For starters, overseas universities may offer courses and qualifications on certain subjects or at certain levels that you can't find at home. And studying abroad often kicks off an international career by providing a wealth of experience and kicks off an international career by providing a wealth of experience and you broaden your horizons. If you are still free from obligations like mortgage payments and family responsibilities, your student days are the ideal time to live overseas. Now is your time for self-development!
To move to another country for a job or education requires preparation. As the figures show, the number of young people around the world who end up studying or working internationally is increasing rapidly. Some well-known international universities are working to ensure these students get the support they need to overcome practical problems and get started quickly on their courses.

What are the possibilities?
The main practical problems to take into account are related to language, financing your study, housing, study guidance and culture. Thanks to international education programs and support from educational institutions, there are more opportunities to study abroad than people generally think. Nevertheless, you will have to thoroughly explore the possibilities before making your decision – for example, does the university of your choice offer the course you want in English? Is the country where you want to work culturally open to newcomers?

Flexibility
It is also worth asking yourself in advance whether an international adventure would really suit you. 'Building a successful career at a European organization requires a lot of flexibility,' says Eric Dooms, Associate Professor of Strategy at TIAS School for Business and Society and Academic Director of the MBA program. 'To work with people from different countries, you need to develop an understanding of their cultural background. You must also be able to adjust your own approach, without sacrificing yourself and what you stand for.'
GETTING THE BEST
OUT OF YOURSELF
But those who are willing to be open to cultural differences can achieve a lot in Europe; European organizations offer a dynamic environment and the companies and brands are often global players, says Dooms: 'There are big opportunities for developing yourself within European organizations.'
A transformational journey
'Studying or working abroad is often a transformational journey,' says Jalal Ashayeri, Professor of Supply Chain Management at TIAS School for Business and Society and Academic Director of the MScBA program. In a short time, you not only learn a lot about your field and build a network, you also get to know yourself better – it is often the unexpected challenges you encounter that help you get the best out of yourself. 'You don't do this alone', says Ashayeri: 'A good university will guide you through this process. Together with other international students, you will be introduced to the country's culture and the prevailing organizational culture. By improving your intercultural communication skills and personal branding, you can quickly acquire the qualities that you need for a successful international career.'
Organizational culture is an important factor in an international career.
In overseas companies, collaboration can often be completely different
to what you are used to. If you want to function successfully and lead
people from different cultural backgrounds in an organization like that,
you will need to develop an understanding of the differences.
Cultural differences
Throughout Europe, there are many differences to be discovered in
organizational culture. For example, Latin culture in Southern Europe,
where the Catholic Church has had a significant influence for centuries,
is closer to the culture of South and Central America than to that of
Northern Europe, which was dominated by Protestantism.
Power distance
In their article "European cultures and management styles," Manfred
Perlitz and Frank Seger from the University of Mannheim described
how business is done in various ways in Southern and Northern
European countries. The difference, they say, has to do with the 'power
distance' ('machtsafstand' in Dutch) – a term that was introduced by
Dutch researcher Geert Hofstede to describe cultural differences. In
countries with a high power distance, people have less of an issue with
the existence of power differences.
Building a network
In the south of Europe (but also in France and Belgium) the culture
is characterized by a large power distance and authority figures are
therefore more accepted. The decision-making process in those
countries is highly centralized and the leader is not contradicted. This
also means employees and others in their environment find leaders
more difficult to approach. To be successful in Southern European
organizations, it is crucial to have access to the networks of powerful
managers and administrators.
ANGLO-SAXON AND RHINELAND
Another aspect of European corporate culture takes business interests into account. The former director of the French planning agency Michel Albert distinguished two forms of capitalism. In one form (called 'Anglo-Saxon'), the emphasis is more on shareholders and therefore on returns. In the other ('Rhineland'), organizations try to balance the interests of all stakeholders – not just shareholders, but also customers, staff members and governments – with each other.

Stakeholders
The Rhineland model can often be seen in organizations in the Rhine river basin, such as Switzerland, Germany, France and the Netherlands. Anglo-Saxon can be observed in many English-speaking countries, such as Great Britain and the United States. More attention for different stakeholders can result in organizations being more focused on the long term and there is more emphasis on values such as quality, craftsmanship and employee satisfaction. A consultation culture can arise within an organization that gives more people the opportunity to have their say. One disadvantage is that this can make the organization less efficient.
DUTCH ORGANIZATIONAL CULTURE
International researchers often mention the Netherlands as a country with a challenging organizational culture. Openness and cultural diversity are important characteristics of the Dutch organizational culture. Dutch employees also have a reputation for being very independent; when collaborating, they find it difficult when people dictate how they work. This sometimes makes it challenging for their supervisors to get them to do things. In their resistance to authority, the Dutch have a lot in common with employees from Scandinavian countries. But in their communication there are clear differences: the Dutch are direct and have opinions about everything, while Scandinavians often keep their opinions to themselves.
Style of communication
The direct style of communication in the Netherlands is internationally renowned (or notorious). As Olga Mecking noted in the BBC article "Where Dutch directness comes from," the Dutch consider it normal to have the right to say whatever you want to whomever you want. This directness is not the result of a lack of empathy, but of the deeply rooted idea that openness and honesty are more important than being nice. For example, in Why the Dutch are different, British author Ben Coates recounted the time he showed a friend his new haircut after visiting the hairdresser. The friend told him immediately that he didn't like the new haircut at all. For Coates, who comes from a country where people try to communicate in more subtle ways, it was a shocking experience.
The cultural diversity
The cultural diversity in Dutch society is a big plus for international students. The number of foreign students at Dutch universities and colleges has doubled in the past ten years. In addition to the native Dutch language, English is widely used at universities and in organizations. The Netherlands is a tolerant and safe country where almost everyone speaks English effortlessly. And after completing their studies, foreign students have a full year to look for a job; they can use their residence permit for orientation to find a job as a highly skilled migrant.
It is no coincidence that the CEOs of many large Dutch companies have an international background. Examples include Jean-François van Boxmeer, the Belgian CEO of Heineken (the Netherlands' best-known brand of beer and Nancy McKinstry, the American chairman of Wolters Kluwer (one of the largest publishing houses in the Netherlands).
Team leaders
'Foreign professionals and managers in the Netherlands sometimes need time to adapt,' says Eric Dooms of TIAS School for Business and Society. 'In most countries, for example, the team leader determines what the team members should do. In the Netherlands, leaders give their people more freedom to do their own work. But it does create a situation that seems more difficult to control and many foreigners have to get used to the uncertainty that comes with this.'
Values and norms
As a foreigner in a country like the Netherlands, these are the sorts of differences you have to overcome. This requires you to dare to question your own values and norms, and that you are able to make changes to yourself without losing your integrity. That is a big challenge, but overcoming these challenges will – literally – take you further in life.
DO YOU WANT TO KNOW HOW TO BUILD A SUCCESSFUL INTERNATIONAL CAREER?
Download the free whitepaper 'Out and About! Tips for a successful European career!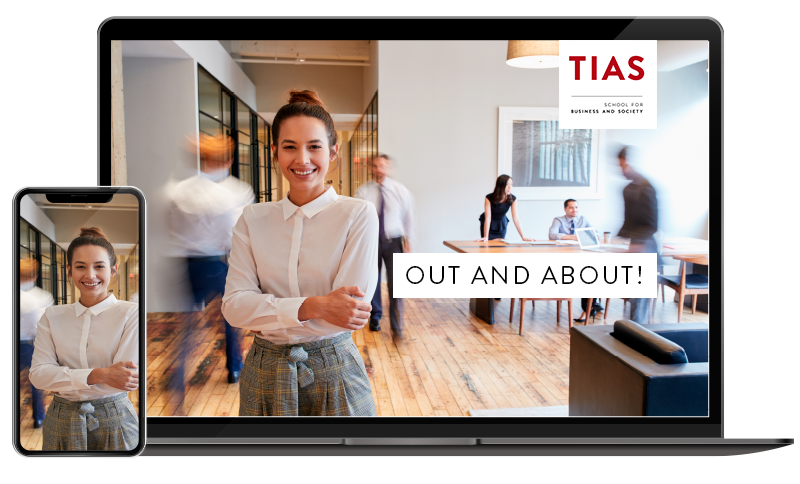 TILBURG UNIVERSITY
EINDHOVEN UNIVERSITY
OF TECHNOLOGY